I made this illustration at the request of the Cosmic Frontier conveners for the Snowmass 2021 DPF community planning exercise. The illustration was featured on the title page of the final Cosmic Frontier Snowmass Report.
The goal was to create an image that could serve as an overview, highlighting the fact that different cosmological probes work together to provide information about the Cosmic Frontier science goals: dark matter, dark energy, inflation, neutrinos, and exploring the unknown.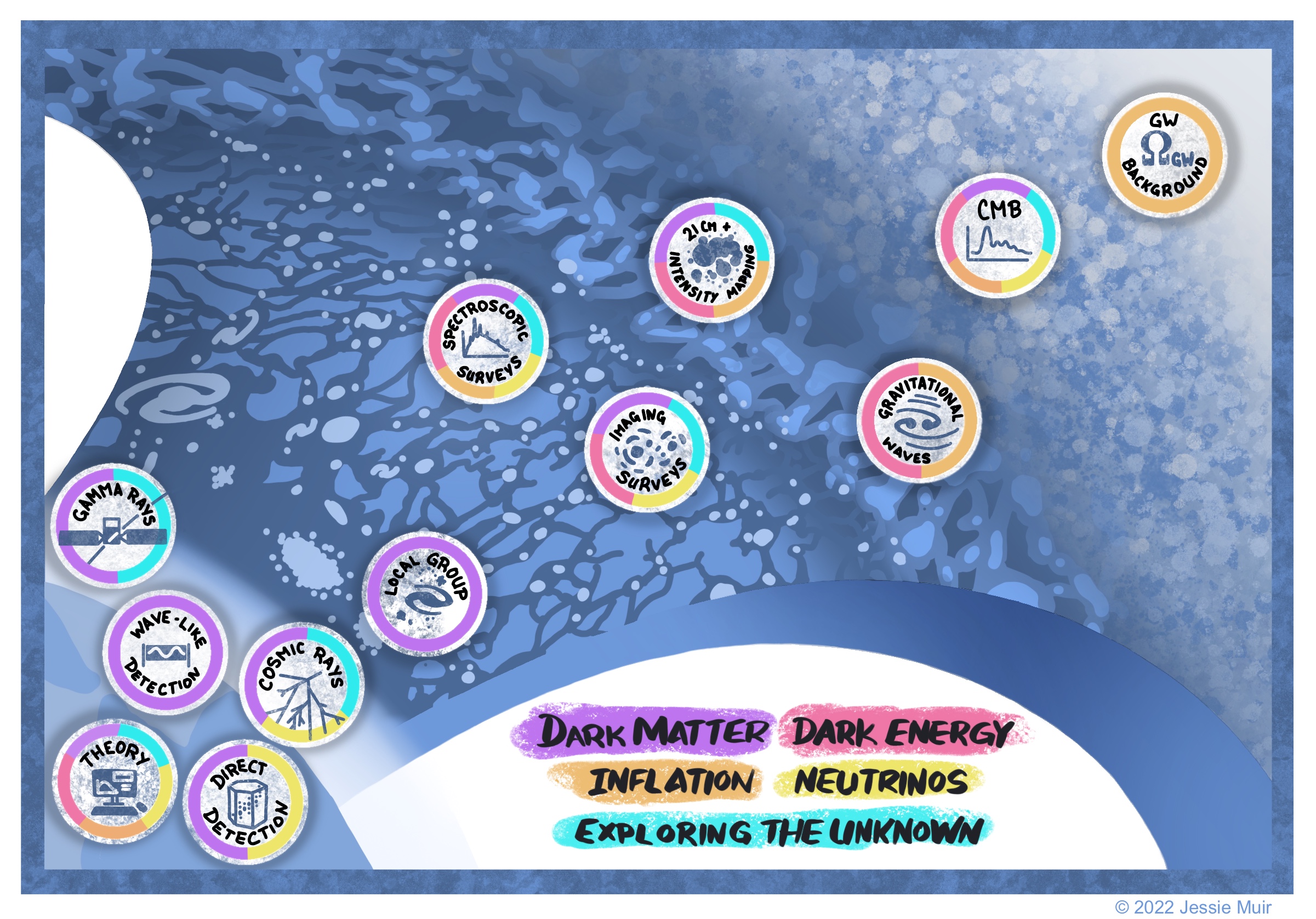 Here's an animated version highlighting each of the science goals in sequence: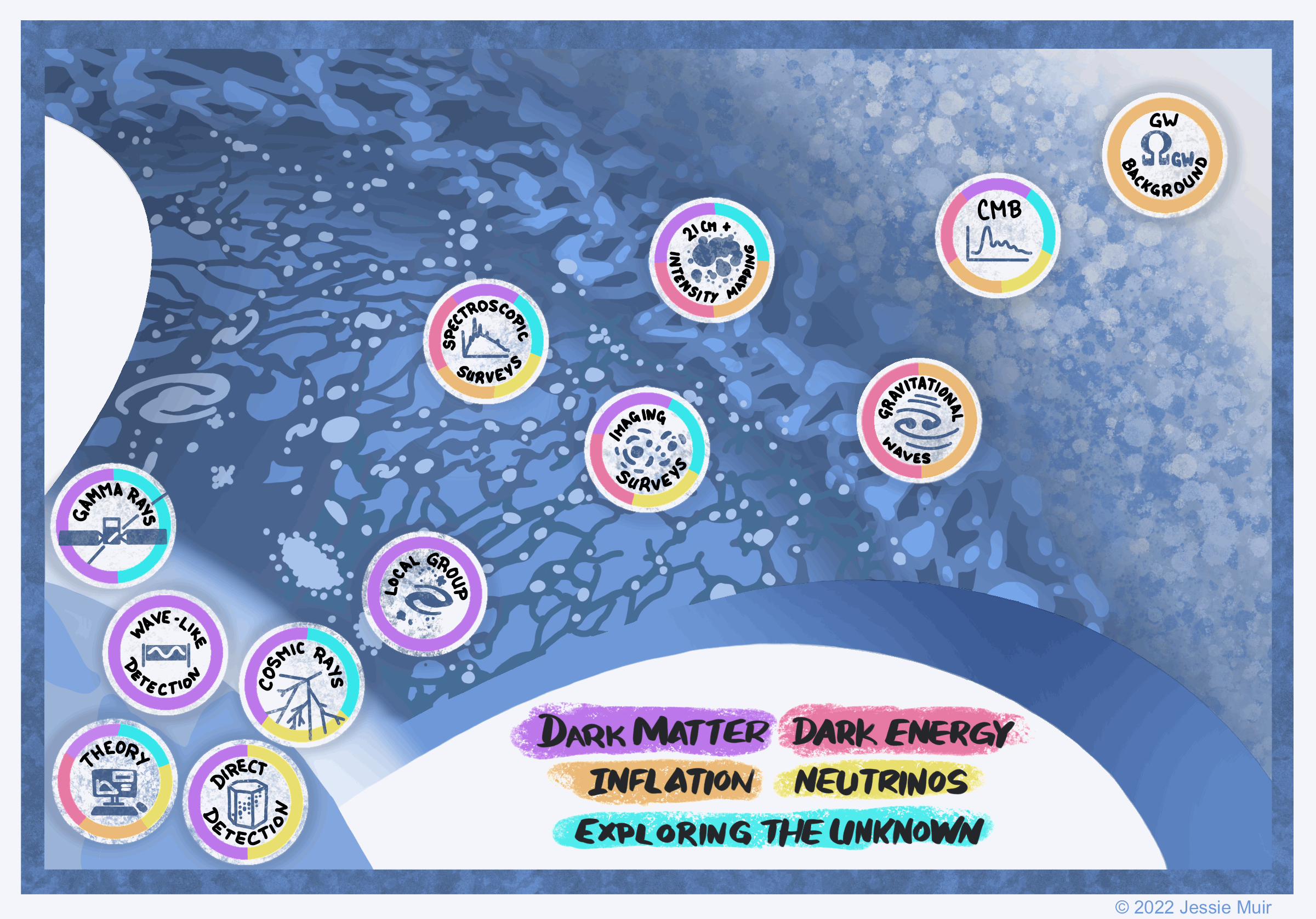 And here's a version just showing the background illustration: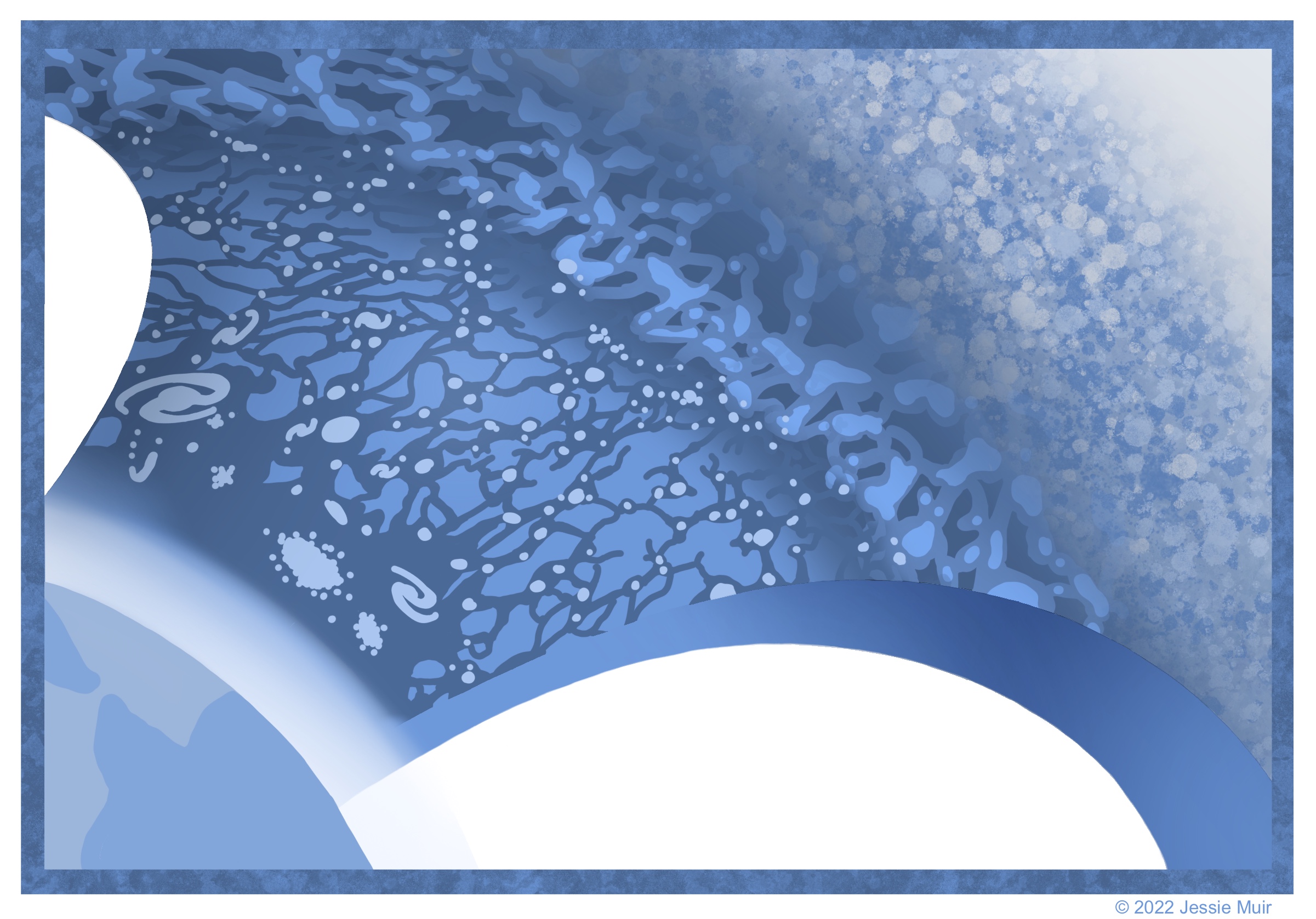 Upon request I can provide jpg files showing the frames of the gif individually and/or subsets of the icons.